Current Board of Directors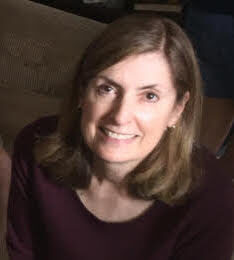 Debbie Schneider, President
Debbie grew up in Monroeville, took piano lessons in Squirrel Hill, and ended up in Mt. Lebanon.  After graduating from Allegheny College with a degree in German and Music, she joined Mellon Financial Corporation.  Her 30+ year career there included corporate and international lending, risk management, internal audit, and managing the company's credit training program for lending officers.
Debbie's passions are sharing music with others, reading, and being involved in projects that bring together people of different faiths and/or circumstances, matching resources and needs.  She has served several terms on the board of South Hills Interfaith Movement.  In non-pandemic times, Debbie and her husband Ron enjoy organizing concerts in their home to raise funds for, and awareness of, important causes.  Their two daughters and one son-in-law currently live in other states–but the dogs are still around!
Bridgit Wolf, Secretary
Bridgit is a Pittsburgh native and bigtime advocate – one who started in the North, moved to the South and got her degree in the middle (at Pitt), resulting in a full appreciation of the rich benefits of the whole of Pittsburgh and surrounding counties – the disparate communities, the arts, the trails, and the parks.
Bridgit counts her years with La Leche League as the beginning of her community involvement. She was an active member of the choir for many years at Bower Hill Community Church, where she learned the real meaning of community watching her patient church friends try to herd her small children, who tended to crawl under the pews while their mother was in the choir loft.  In the early 2000s, Bridgit joined many other concerned parents, educators, ministers and child advocates to form the Mt. Lebanon Children and Youth Consortium.
The Greater Pittsburgh Literacy Council benefited from a fun project Bridgit started when she worked at Huntington Insurance – the Election Day Brownie Bake-Off and Bake Sale, every May and November.  And then there was the Used Purse Sale that benefited the company's charity work.  Bridgit taught her coworkers that giving can be fun. Bridgit is also on the Board for a private family foundation, and she recently signed on to be the Judge of Elections at Jefferson School.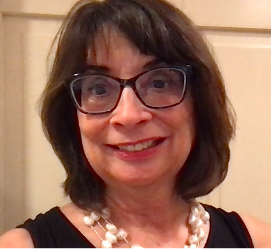 Connie Geiger, Treasurer
Connie retired from Bidwell Training Center in 2015, where she was the Director of Medical Training Programs. Prior to that, she worked in public accounting, manufacturing, and as a public high school teacher. Connie received her B.S. degree in Education from Temple University and a degree in Accounting from Duquesne University. She grew up in Greensburg PA, has lived in Philadelphia and the East End in Pittsburgh, and moved to Mt. Lebanon with her husband Bill 40+ years ago. Since retirement, she has volunteered at Global Links, Greater Pittsburgh Literacy Center, Career Links, and The Center for Women. She takes classes at OSHER/CMU, and occasionally works as an extra on movies and TV shows filming in Pittsburgh. Connie loves to travel, read, cook, and, especially, spend time with family and friends.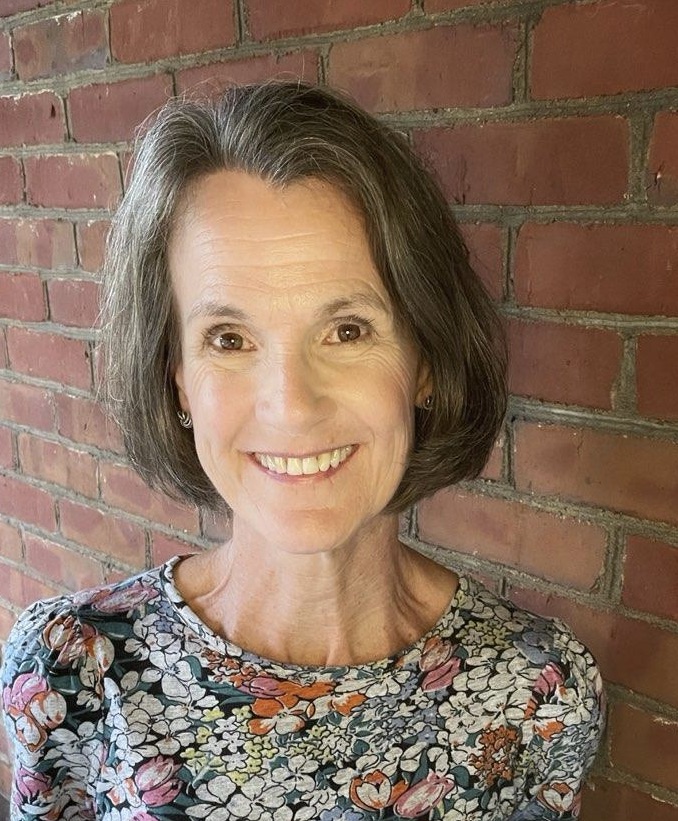 Mary Good, Grant Committee Chair
After graduating from The College of Wooster and working for a couple of years, Mary chose to stay home to raise four children. Through the years she has been fortunate to volunteer in various positions.  At her church, she was Moderator of the Board of Deacons for over a decade, maintained the Memorial Garden, was co-chair of fundraising for the Haiti Water Project, and has been quite busy with the Building & Grounds committee.  She has been a volunteer at Family Hospice since 2007, presently helping with bereavement calls.
Tennis, gardening, trying new recipes, and walking in the woods with her husband and lab all round out her days.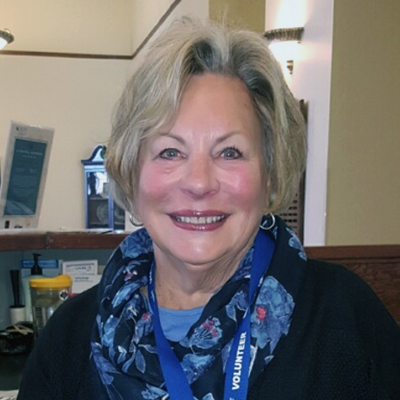 Ruth Foltz, Site Visit Co-Coordinator
Ruth attended Bowling Green State University majoring in Sociology. She is almost a native Pittsburgher, and a (finally) retired Real Estate Broker. Over many years, she has and continues to volunteer in a variety of non profit organizations: Outreach South, Mt. Lebanon Jr. Women's Club, PTA, Bower Hill Community Church, Mt. Lebanon Foundation for Education, Family Hospice and Palliative Care, and of course Giving 2 Grow.
Ruth has two children, 5 grandchildren, 2 dogs, enjoys live theater, traveling, reading, taking Osher courses at Pitt, and gardening.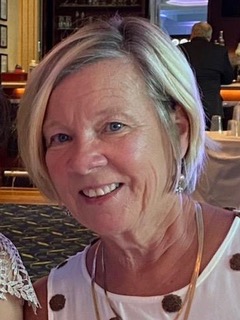 Kathy Philson, Site Visit Co-Coordinator
Kathy is a lifelong resident of Mt. Lebanon, having raised three girls there with her husband Curt. She attended Indiana University of Pennsylvania and graduated with a BS in math education. After working in her family's business as an insurance and a real estate broker, she spent 21 years owning and operating a consignment store. She is currently employed part time as business manager for the Center for Theater Arts, an organization dear to her heart.
For 35 years, Kathy has been a dedicated volunteer of Three Rivers Adaptive Sports, teaching physically and mentally challenged individuals and their families to enjoy sports such as snow skiing, water skiing, biking and kayaking. She served on their board of directors for many years. She has also been involved in the leadership of Bower Hill Church serving on the board of Deacons, as a Session member and many other committees.
In the summer she can be found teaching any of her 7 grandchildren to waterski and during the winter she enjoys snow skiing with them. She values family time above all else.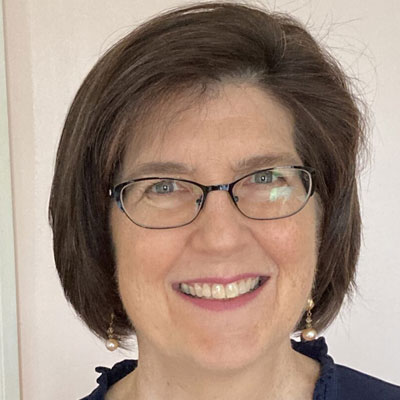 Thekla Wainwright, Membership Chair
Thekla grew up in California and graduated from UCLA with a degree in Art. After moving to Santa Fe, NM, where she met and married her minister husband, they lived in DC, South Carolina, and Virginia, before landing in Pittsburgh in 1999. In addition to being a stay-at-home mom, Thekla loves non-profits that build community, and has enjoyed working and volunteering at several, including the Baldwin Borough Public Library , the Resource Center of the Episcopal Diocese of Pittsburgh, and  Off The Floor Pittsburgh. She currently serves as an Area Director for Community Bible Study.
As a Mt Washington resident, Thekla is frequently to be found walking on Grandview Boulevard, checking the weather, the traffic, and admiring the beauty of our city. She also loves to spend time with her extended family (including 6 grandchildren), who are scattered across the globe from England to Hawaii.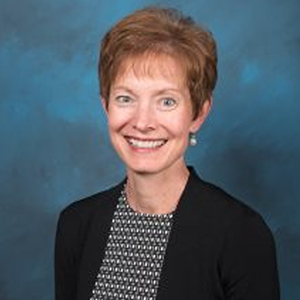 Betsy Hohlfelder
Betsy received her bachelor's degree in accounting from Penn State and currently works part-time at the United Methodist Foundation of Western PA.  Her passion lies in her volunteer work, having served on the boards of Big Brothers and Sisters of Greater Pittsburgh, Hekima Place and SHIM.  She has served as a tutor for over 5 years at SHIM's Afterschool program, assisting refugee children with their homework.  She also volunteers with Literacy Pittsburgh as an ESL tutor for 2 Vietnamese students.  Through her church, Betsy has been part of a ministry to build solar-powered water purification systems in Haiti and has loved the chance to meet and learn from Haitian partners during her 5 trips.
In her free time, you will find either a tennis racquet or a book in Betsy's hand.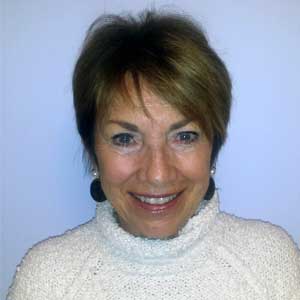 Lynette Brooks
Lynette grew up in Salt Lake City, UT. In 1970, after graduating from the University of Utah, she came to Pittsburgh to visit her brother. She subsequently found a job, apartment and a husband all within a few months, and she now considers herself a true Pittsburgher. While raising her 2 children, she was active in many volunteer opportunities including PTA, tutoring ESL children, Family House, Outreach South, Family Hospice, and Women's Center and Shelter where she ended up working for 7 years. She currently volunteers 2 days a week at UPMC Hillman Cancer Center where she had spent many hours as a caregiver accompanying friends and family members. She serves on the Patient and Family Advisory Board at Hillman. Lynette enjoys yoga, theatre, reading, trying new restaurants, and spending time with friends and family, especially her 3 year old grandson! For several years, Lynette was coordinator of Giving2Grow's site visitor committee. After stepping down from that position, she is happy to continue her work with the G2G Board.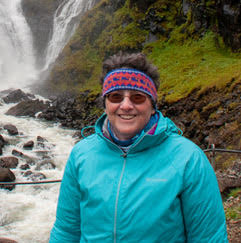 Amy Pardo
Eclectic and varied experience best describes what Amy brings to Giving2Grow. Education took her from NJ, to Boston, to northern CA and culminated in a MA in Physical Anthropology. Working as a government analyst, Amy learned the importance of networking, program conception and evaluation, government, and grants (from grantor and grantee sides). She made Pittsburgh her home in 1993.
Amy has happily filled the roles of board member, committee chair, and worker bee. Primarily as a volunteer, she has worn many hats: reader for Recording for the blind, tutor for ESL, reading and math literacy, homeroom mother, Cubmaster, fundraiser, coordinator of speaker programs, assistant for Carnegie presentations at the Watson Institute, religious school teacher, food drive organizer, and more…
Amy joined Giving2Grow soon after it was founded and loves serving on the grant reading committee. Giving2Grow fits well with her passion to address food insecurity and other safety net issues.
Jennifer McDowell
Much Gratitude to Our Founder, First President, and Former Board Member
Jennifer has lived in Pittsburgh since she graduated from Allegheny College in 1974. She received a master's degree in Special Education at Duquesne as a 'mature' student. She raised three children in Mt. Lebanon and never once worried that they would to go to bed hungry.
She serves on the Board of Directors of Earthworks ( Earthworksaction.org ) and on the Board of Water Engineers for the Americas ( WEFTA.net )
Current non-profit favorites include: Water Engineers for the Americas, Earthworks, Chautauqua Watershed Conservancy, Women Donors Network, Corporate Accountability International, The Maria Fund, Grassroots International, Sunrise Movement and, of course: Giving2Grow!
Jennifer enjoys keeping in touch with her three children, Julia, Sam and Peter, cycling with friends, bookclub and game nights, and meddling in social justice, environmental issues, and socially responsible investing.